Ripco Credit Union
No Wallet?
No problem. Use your smartphone, smartwatch or tablet and your Digital Wallet can save the day!
We're Here
...And we'll be stronger than ever. Together. We have implemented a Relief Program for members experiencing loss of income due to the Coronavirus. We can help.
Save to Win
Will you be our next Saver's Sweepstakes winner? The more you save, the more chances you have to win!
Drive into Savings
Auto loans for the savvy shopper. Great rates, great terms, and definitely a great time if you've found the right vehicle.
Your Weekends are Calling
It's that time of year again. From ATVs to UTVs, we'll help you make it happen!
Ripco Mobile Banking
Anywhere. Anytime.
Ripco's mobile banking app puts the power of the credit union on your smartphone or tablet. Easily manage your finances while on the go!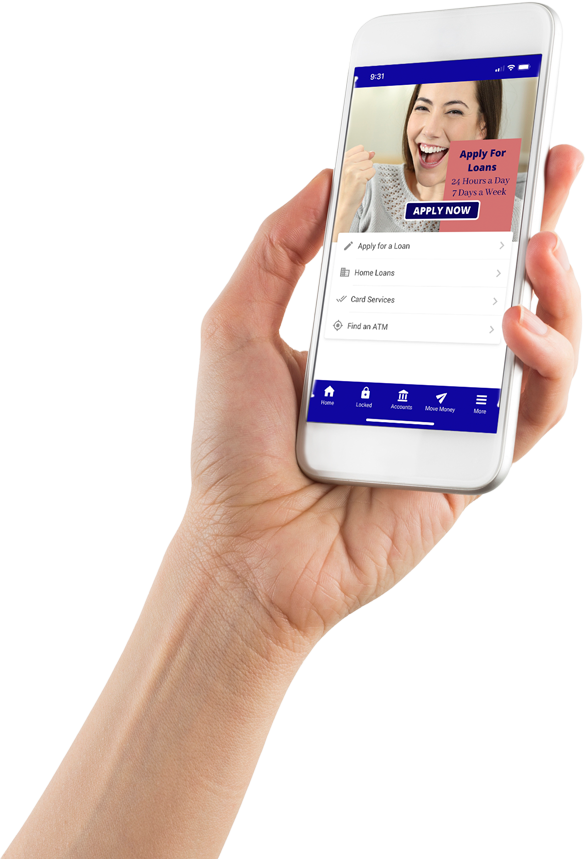 Welcome Home
Mortgage loans made simple
Because everyone's situation is different, we offer a variety of mortgage loans to choose from.
Products & Services
Technology working for you.
You're More Than a Credit Score
They know your score. We get to know your story.

Because we know you deserve more.
Manage Your Debit Card
Easily freeze your misplaced debit card or sign up for account
e-alerts sent directly to your mobile phone.
Financial Education Portal
Unlock your potential.
Ripco has partnered with EVERFI — a free financial education tool at your fingertips.
Text Us
Yes, you can text us!

Text 715-365-4800 during banking hours for a live response, or we have text banking options anytime!
Your Digital Wallet
Ripco provides P2P payments your way. Choose It's Me 247 online banking, Apple Pay, Google Pay, Samsung Pay or Fitbit Pay.
Share Certificates
A Share Certificate is a fantastic way to save with flexible terms.

Turn your dreams into a reality.